"my latest investment was before Christmas holidays, I gave all my managers a copy of the book"
- Brian Broom, Managing Director, DHL Global Forwarding

"Outlook to Effectiveness" has had a significant impact for the business units that have completed the programme. Thank you Jim for helping us make a difference.
- Graeme Ham, Director of HR, Accor Hotels New Zealand and Fiji

"You were able to substantially lift the level of understanding, communication and the sales performance of a number of sales staff who were clearly underperforming"
- Luke Naish, General Manager, Harvey Norman - Computers and Communications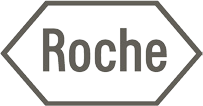 "I believe the Huse Hill Effective Sales/Influencing program is assisting us to drive our customer interaction and sales results in the right direction."
- Norman Eckhoff, Marketing Manager, Roche Products (New Zealand) Ltd
"I can increase my productivity dramatically. No longer do I get bogged down in details that don't relate to my specific role"
- Jan Ferguson, Director, Customer and Partner Experience at Microsoft NZ

"Jim's book is full of proven sales-training tools that have helped us realise our vision of creating advocates for life."
- Mark Jago, CEO, North Shore Toyota

"The (sales-training) programme has been run in Auckland and the South island, both achieving excellent results. More importantly, achieving significant, measurable territory improvement."
- Ken Cunningham, Human Resources Manager, Bridgestone/Firestone New Zealand Ltd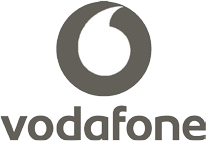 "Very constructive allowing me to...plan, assign and assess personal and team tasks and accountabilities directly"
- Douglas Creevey, Manager, Facilities Management, Vodafone NZ

"To build a rapport and overcome communication blockers, we've used the services of Huse Hill Associates."
- Alan Morpeth, Managing Director, Health2000 Group

"Jim's courses offered my team more than just selling skills; they became well-versed in the art of Persuasion, Influencing and Partnering."
- Ettienne McClintock, National Sales Manager, Sanitarium - The Health Food Company