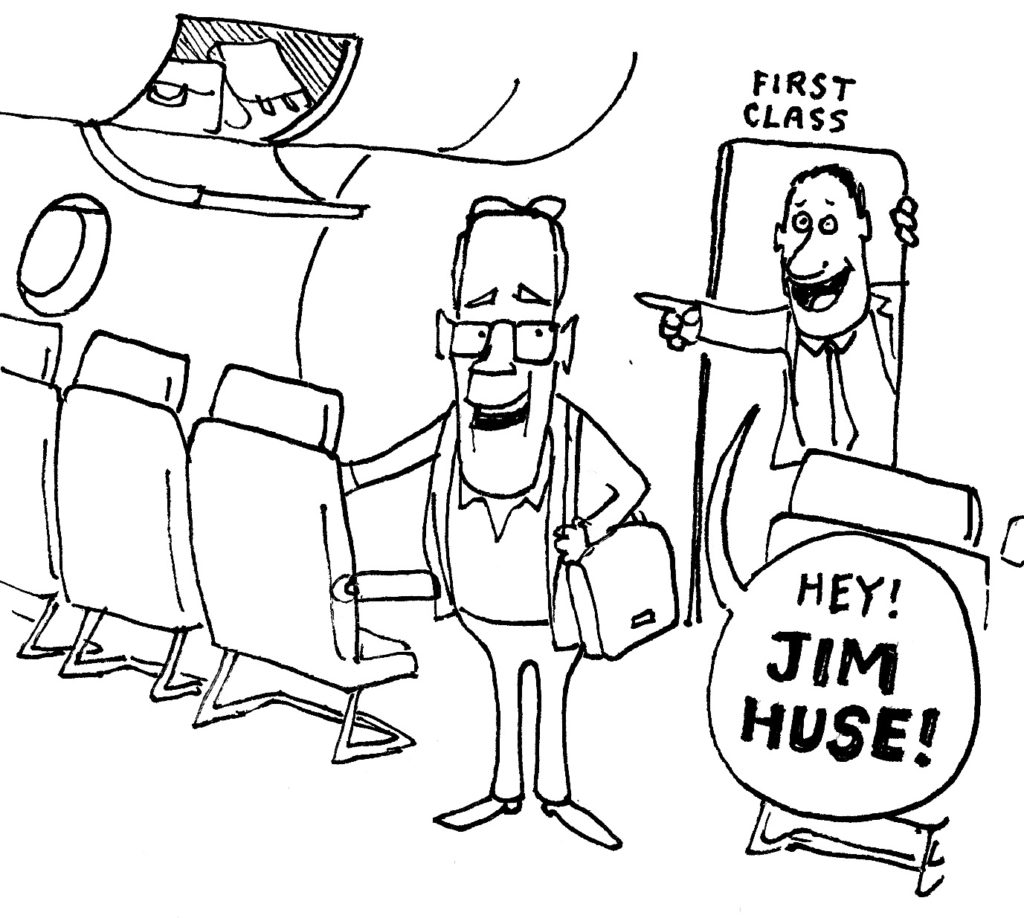 "Hey! Jim Huse!"
Last year (before Covid-19), as I boarded a flight to Australia, I heard a voice call out to me.
"Jim!"
I looked around to see someone calling me from first class.
"Do you remember me from Roche Products? You taught me how to change the way I sell to people, and it changed my life!"
The gentleman who called me gestured where he was.
Hearing that I had helped change someone's career made me feel fantastic for the rest of the flight.
Now, I want the same opportunities for you.
For 20+ years, I have successfully delivered sales training to people and companies like Toyota, DHL, Roche, Microsoft, Health 2000 and Sanitarium.
In my book Revolutionise the Way You Sell and Influence People, you learn: how to prepare to sell, how to analyse your customer, how to influence them towards a meaningful outcome, how to evaluate your sales performance, and how to turn your customers into advocates who will bring even more customers to you.
Get your hardcopy or eBook of Revolutionise the Way You Sell and Influence People, and start making a change to your lifestyle now.